The following post is brought to you by Pip, the official Head of Security here at the Brady Ponderosa....
Scotties were all the rage from the 1930's through the 1950's. And many products used them in their advertising. For instance.....
Here's a 1941 Pontiac ad:
And a 1950 ad for spark plugs:
Mayflower Trucks & Warehouses:





My favourites have always been the ones for Black & White Scotch Whiskey. Check it out, kids: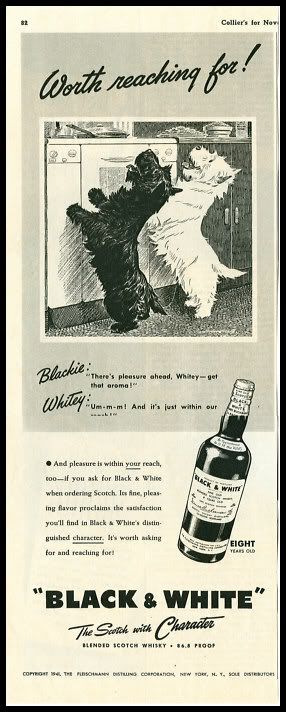 Cutest dogs EVER!!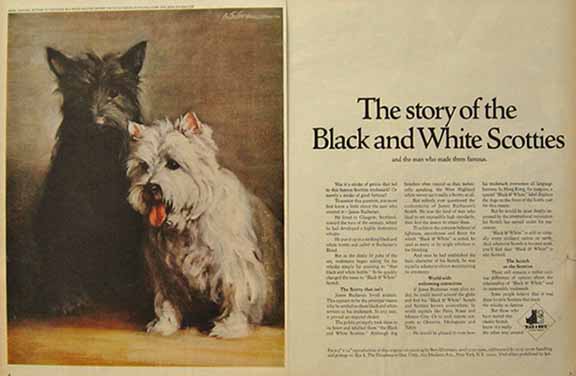 Pip would like me to point out that 'Whitey' of Black and White is NOT a 'Scottie'. He's a Westie! There ARE wheaten Scotties, but this ain't one!
We were hoping that my mom's Scottie would be a wheaten. One of his brothers was, but was already spoken for. McTavish ended up with only a bit of white...on his chin and his chest:
Pip Pip Cheerio and McT.....Besties!!!:
I'll take 'Black and Black' any day of the week!