It's been ages and I've once again been neglectful, but I still put the majority of the blame on this horrid computer of mine. It just gets worse and worse and I dread doing a post as it takes about 10 times as long as it should and there's script errors and lock ups galore. So I'm going to do a few short posts instead of one long post and see how that works out! Here goes...
I've finally got my upper Youngstowns up in the laundry/utility room! Oh the storage space I now have! I'm dyin' over here!
As you can see, I've begun displaying some of my dollhouse collection on top of this set of cabinets...I thought the 'Woodseys' were especially fitting for the Owl/Mushroom/'70s theme of the room! Did any of you have the Woodsey collection as a kid?
And yes, that's Holly Hobbie and her best friend too!
They were a family of squirrels that lived in tree trunks and logs and had their own books to go along with them. They were too flipping cute!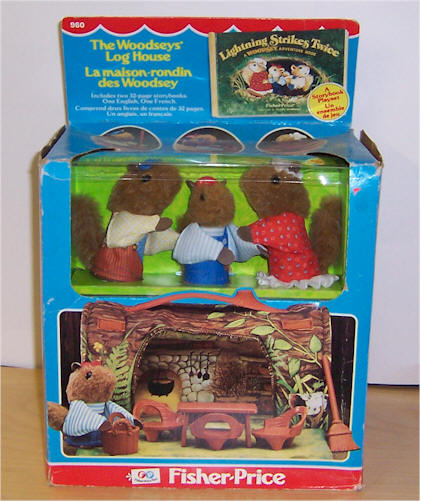 I was amazed at how well the cabinets fit the space! They're not in perfect condition, and I'm considering painting them. Maybe white again...or maybe pink and yellow and orange...
I've moved a few things and added a couple of things to the corner since I
last posted this room
. There's still an open spot under the tree that I need to find the perfect piece of kitsch for. I'll find something!