Well, nothing as exciting as last week's, my dears, but I did pick up a few goodies....
Next up, an egg cup!
This little cutey isn't perfect, but is too adorable to have been left behind. Especially as I'd been thinking for the last week that I needed to find some egg cups so I could try out some of the soft boiled egg recipes I always see in vintage cookery books. This was a marvelous starter piece...and at $1, the price was right! She's marked 'Japan' and has a lovely pink interior glaze and the loveliest atomic-meets-mod flowers on her front!
A loverly little daisy serving plate! And, yes, that blue is original, not painted on! It looks like it was done with a heavy hand and some acrylics 'after market', but it's actually glazed on!
Tragedy befell this little beauty though, less than 3 hours after arriving home. As she was in the sink waiting to be scrubbed, a soap suds drenched hand (mine!) dropped a heavy 1970's Pfaltzgraff Village bread plate on her. Not only was she broken, but also a casualty was one of my Taylor Smith and Taylor Riviera, aka, 'Atomic Onion' breadplates, who suffered a chipped edge! GAHH!
However, I dare you to find the break now that I've fixed her.....
The break is easier to see on the back....
Oh well, she's still fine to serve crackers and such off of! Who'll notice?
A pair of Life Magazines. The one on the left is from December of '54 and the one on the right is November 27, 1950. There's a whole stack of these where I work for $3 each, so you know I'll be picking up more as time goes on!
I hate to admit this, but these guys are getting picked apart and the resulting awesomeness will be doing 'wall covering duty'. The one on the left has some great 1950's artwork of space...my favourite being the cover! The one on the right is falling apart anyway and it has two, count 'em, TWO, adverts that feature Scottie Dogs! SQUEEEEE!!! I'll post when I get them framed!
Pip, in the meantime, is not impressed......
I had to remove my morning cuppa joe for the next little trinket....
.....an Expo 67 tray....
It has most excellent Space Age
graphics of some of the buildings.....
Canada:
The USSR:
France:
Quebec:
Israel:
The UK:
And the good ole US of A:
Complete with geodesic dome by none other than Bucky Fuller, whom I love dearly!
This is perfect for my travel theme that I've kind of got going on my house...thanks to my world-traveler-well-into-her-80's great-grandmother, who left loads of travel goodies behind!
It also lead me to research Expo 67 in Montreal....and sweet baby Jesus!, it was fab! Take a look: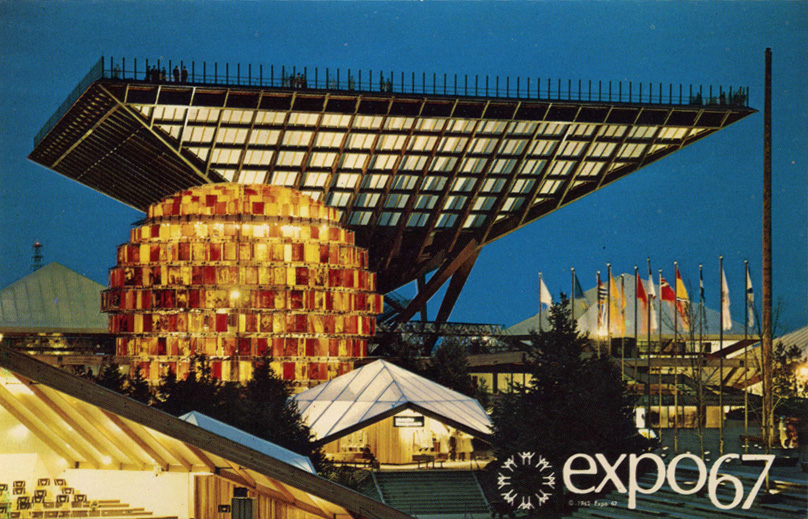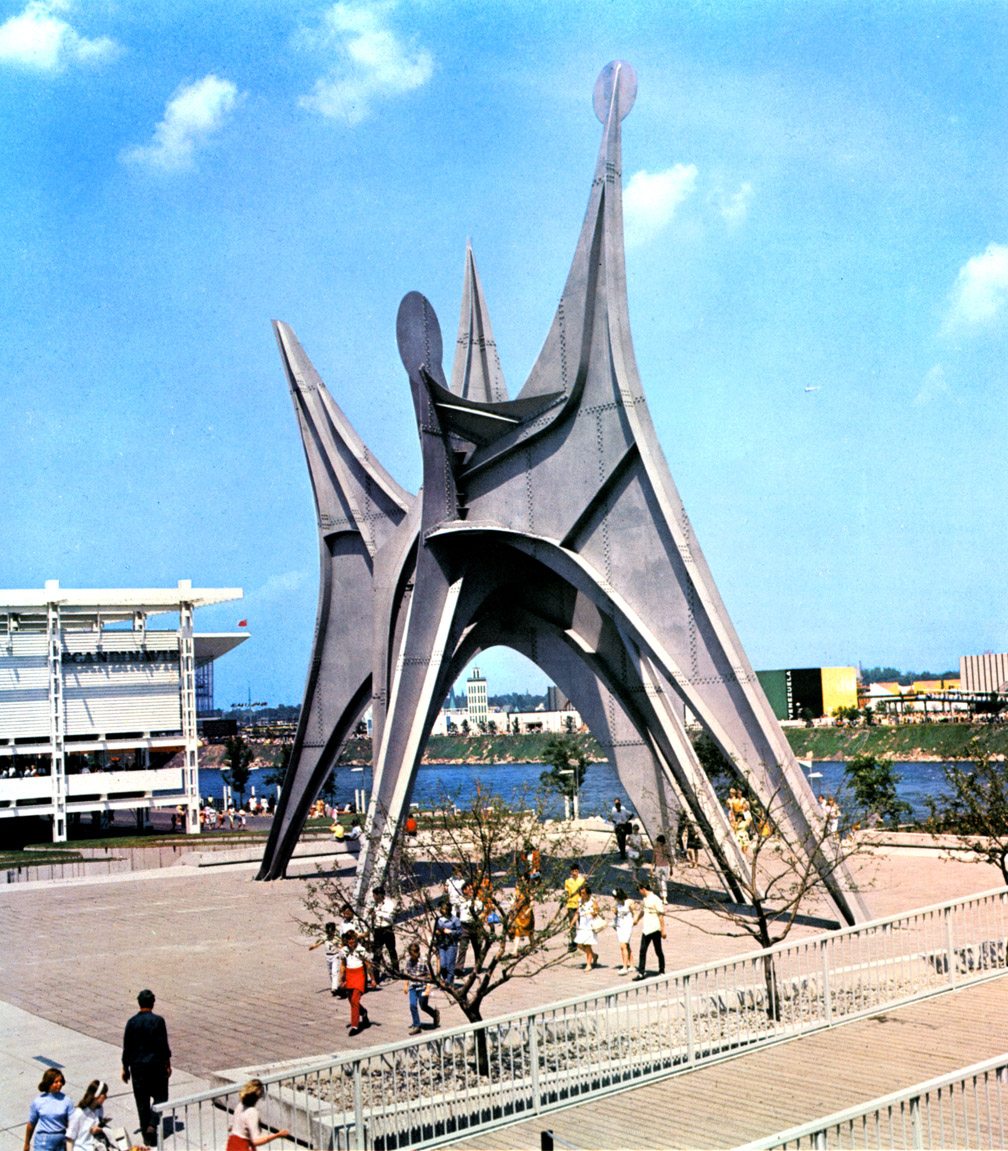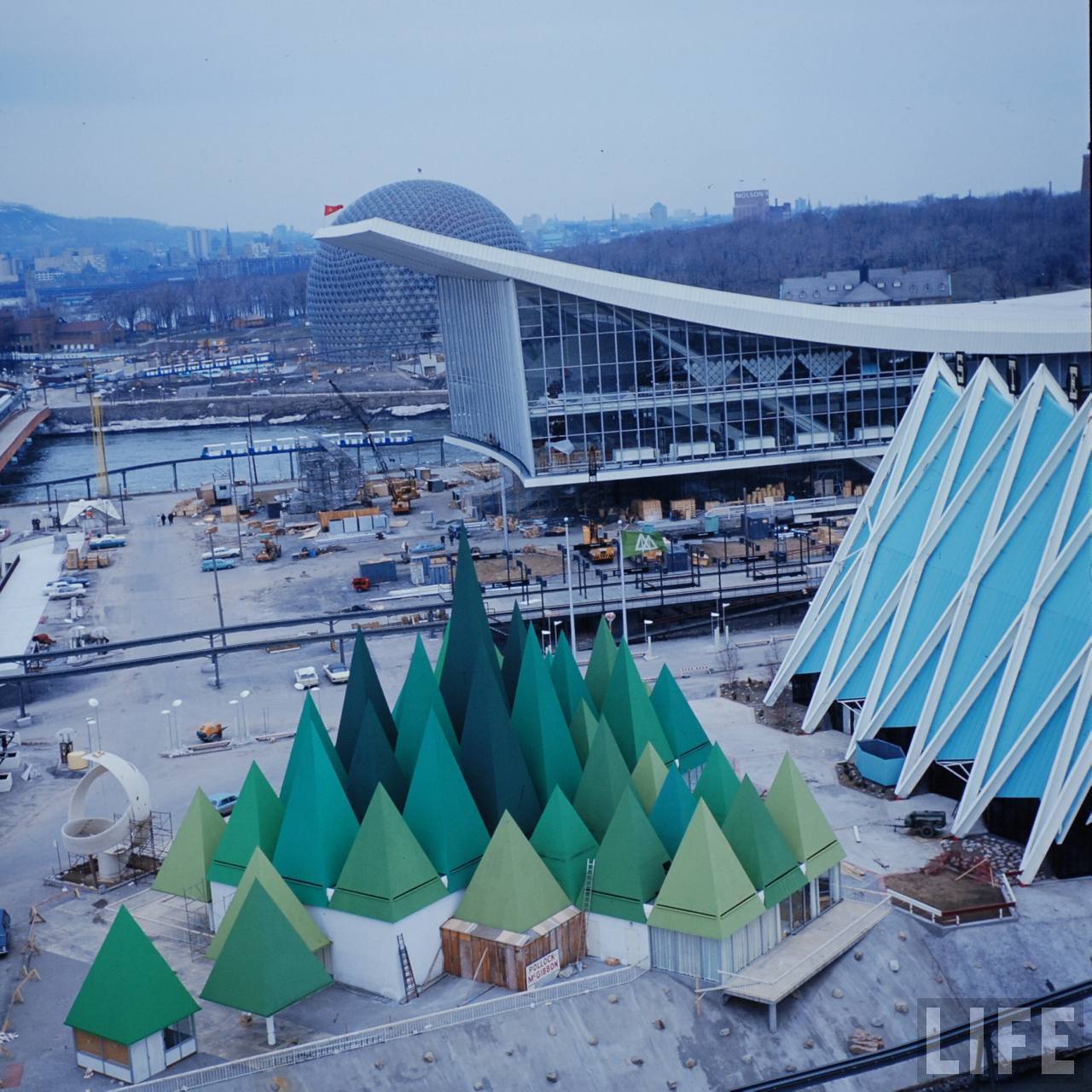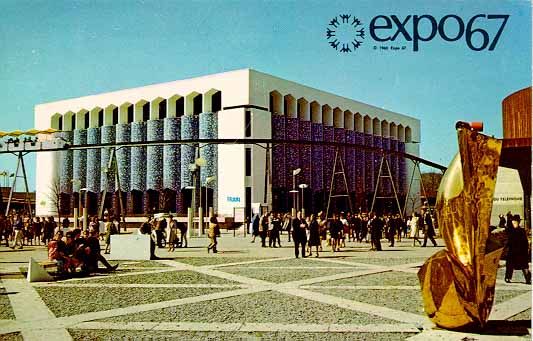 The last little trinket was picked up yesterday for a paltry $2! And was worth every penny!
He was even so nice as to pose with one of the paintings the 1954 Life Magazine....
Get a load of that ray gun!!!
And those gold boots!....which remind me of a movie.....
He was apparently part of a set of salt and pepper shakers at one time, although I'll be darned if I can figure out how they would have kept the salt and pepper in with all the holes and such in his 'capsule'.
Oh well, he's the cutest thing regardless!
Have any of you loves come across any goodies this week?